A Bit Crack - Storytelling
Club location:
The Cobalt Studio
NE2 1AP
Newcastle upon Tyne
United Kingdom
GB
Submitted by Anonymous | Last updated on
A Bit Crack: 
Friday 3rd November

A Bit Crack Storytelling present  
Tales from the North Lands  with Chris Bostock and Malcolm Green
Come and share the stories from the land beneath our feet, that live in the air we share and flow with the running rivers of the north. Revisit the places and meet the dreamers who lived, loved, worked and died on the land we tread and value today.
at Cobalt Studio    at 

7.00pm
Malcolm is a storyteller who has a particular love for the wild things of this world, weaving his knowledge and experience of the earth and its life into his tales.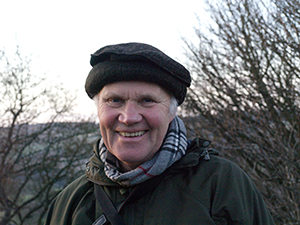 He is an experienced educator and workshop leader, teaching at Newcastle University, running courses all over the world and working in schools. He is a founder member of A Bit Crack North East Storytelling, one of the longest running storytelling groups in the country, which has been presenting monthly storytelling events, festivals and cutting edge storytelling projects for over 25 years.
He works in collaboration with both scientists and archaeologists, bringing a more visceral representation of these worlds to a wider audience. He is interested in the ­­role storytelling has in creating a more sustainable way of living.



Chris is excited to be exploring his winter show! We are currently booking it into schools across the North East, and community arts venues and halls. If you are interested in booking Chris and his musical collaborators for a show during his winter tour, please do get in touch for more information.